The price of Victory is higher than we think.
THE importance of HIGH SCHOOL SPORTS.
Anyone who has ever played sports knows its more than a game. It is about discipline, accountability and being a part of a family. Due to budget cuts, more than half of public schools in America are forced to charge students fees to play sports.
At Buckeye Local it costs $400 to play football. There, with the help of athletic director Glen Reisner, I met Jalin, a linebacker who was living with a teammate's family. Jalin told me that being on the team was the first time he felt like a good person and that people truly cared about him.
Our premise is simple, students tell us why sports are important to them and pick a goal for the year. If he or she continues meets that goal we cover their Pay-to-Play fees until they graduate High School.
OUR MISSION
Right to Win was created to give students the chance to get back on the field.
School sports offer students the opportunity to learn teamwork, build problem-solving skills and become better citizens. Due to budget cuts, many school districts have been forced to charge students Pay-to-Play fees to participate in Middle and High School athletic programs.
We raise donations to directly sponsor students who need help with Pay-to-Play fees. If they continue to meet academic goals each year, they will qualify for continued sponsorship until they graduate High School.
Source: C.S. Mott Children's Hospital National Poll on Children's Health, 2015; EY Women Athletes Business Network/espnW, 2014
DONATE
Why should $400 cost a student his or her future?
School sports can make the difference in helping students achieve their goals on the field, in the classroom and in their lives.
Everyone at Right to Win works for free, on their own time, to help any student we can. Over 90% of your donation goes directly to sponsoring students.
You can also donate through Venmo: @RightToWin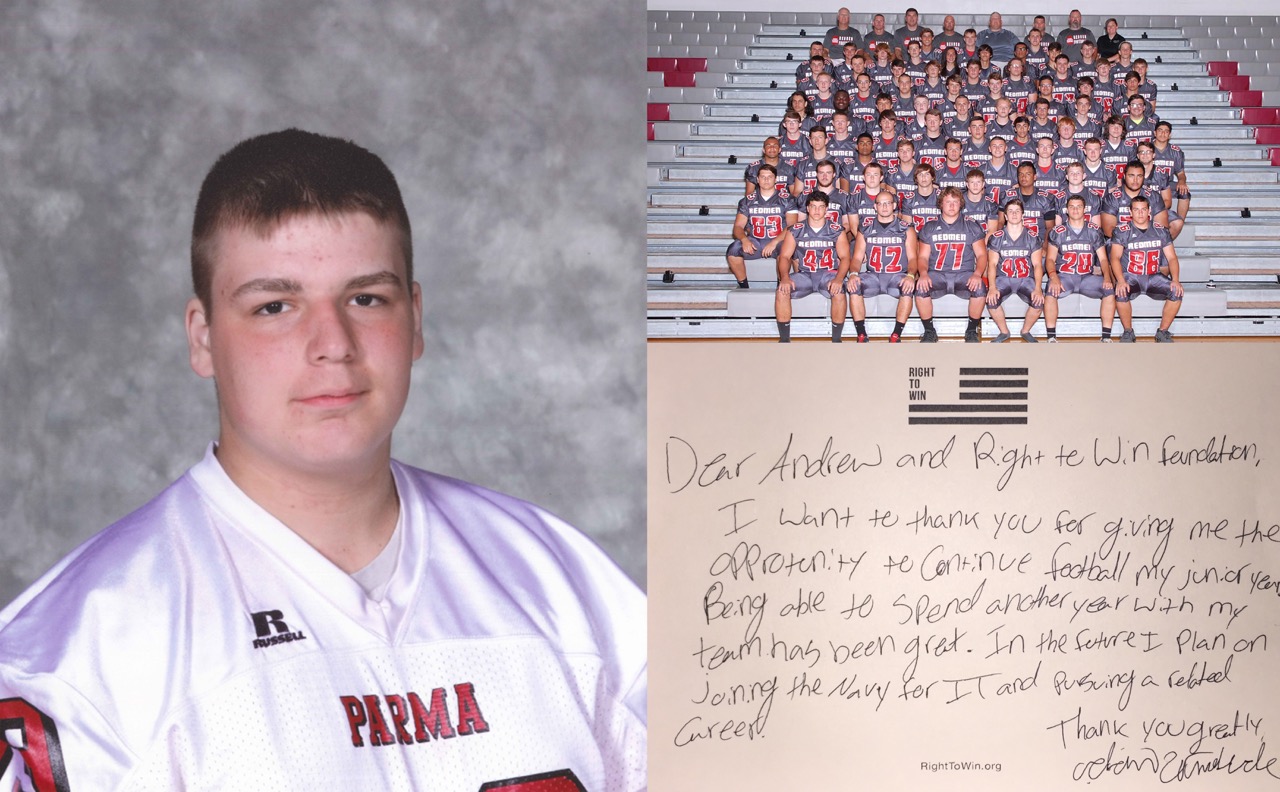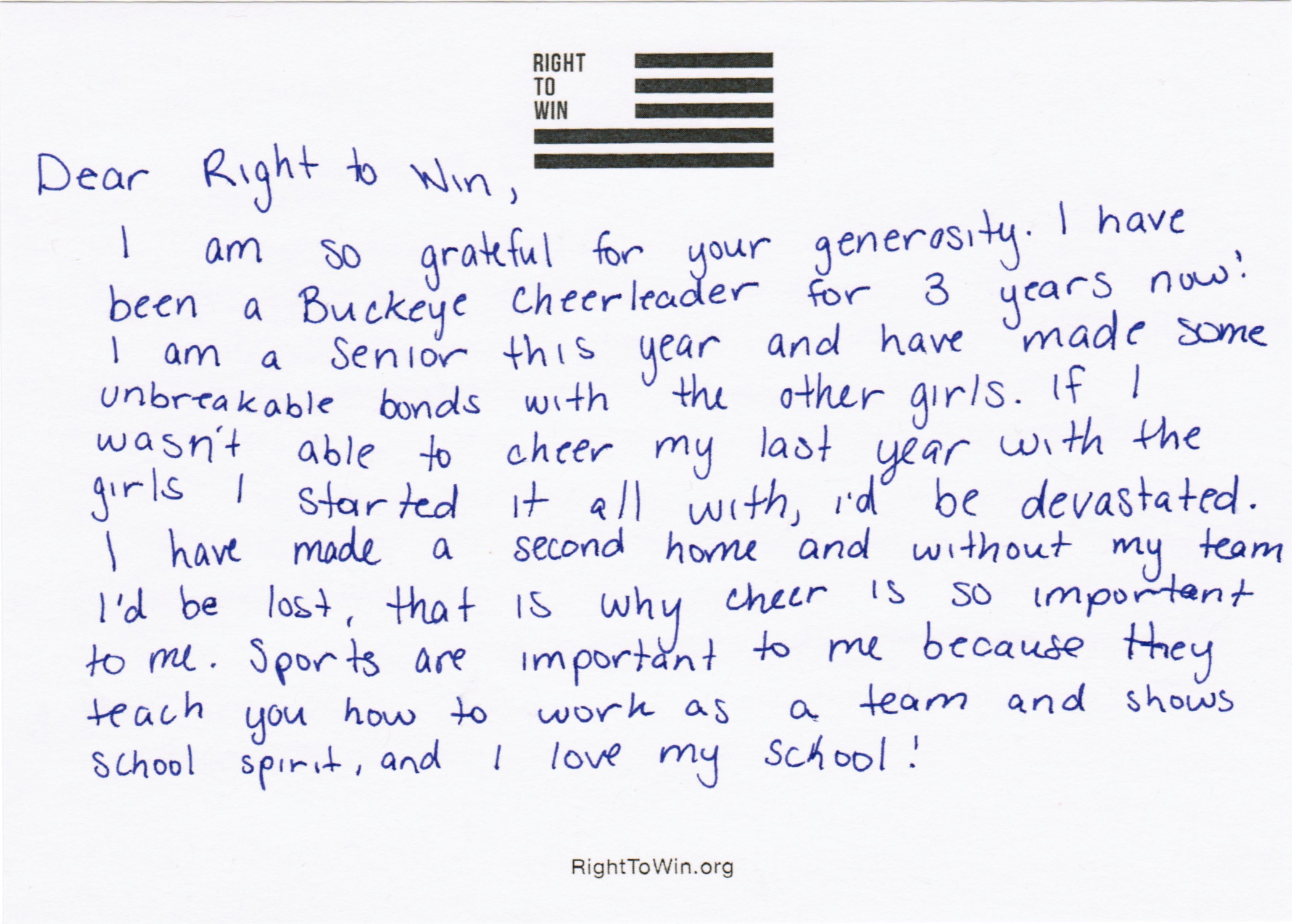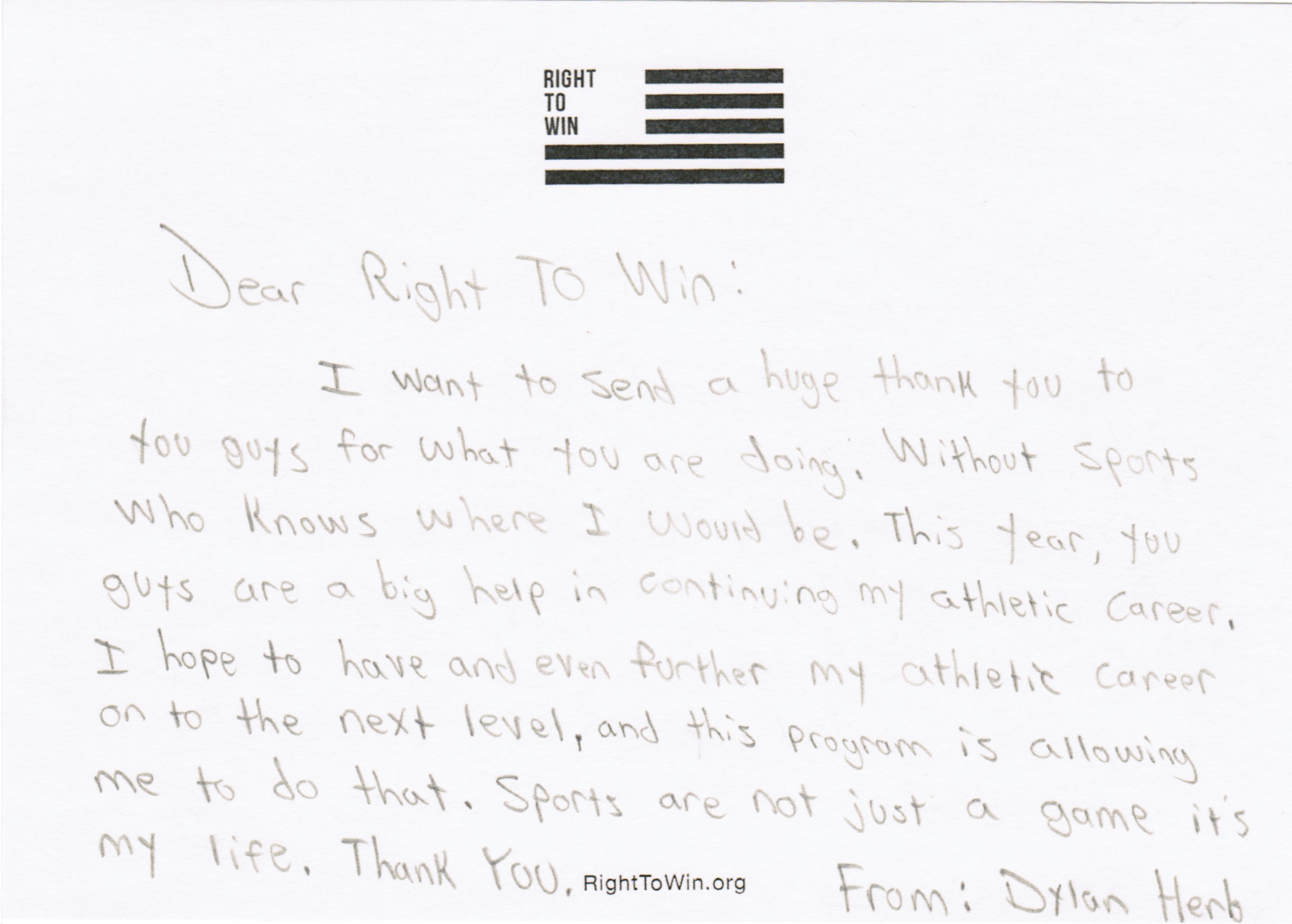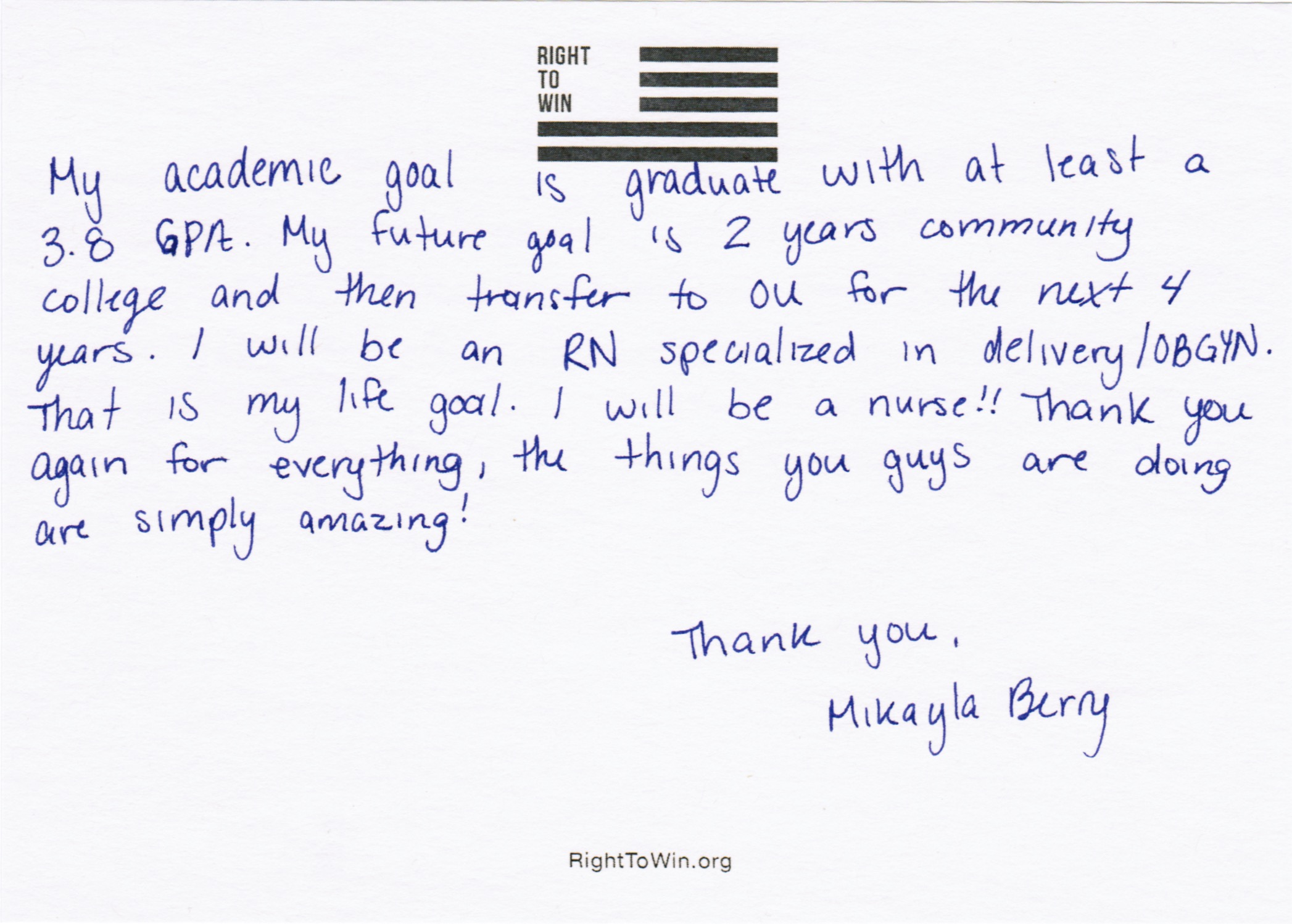 APPLY TO BE SPONSORED
Right to Win is very excited to be able to offer 20 sponsorships to Middle and High School students over the course of the 2018 school year. Students in need of assistance can apply directly to Right to Win.
If awarded, payment will be sent directly to the school's athletic department in the student's name. Students will choose an academic goal for the year and if the goal is met the student will continue having his or her fees paid the following year.
All applications for assistance will be treated on an individual basis and in strict confidence.
*Even if you are a returning student you must re-apply each year
THANK YOU
Thank you for taking the time to learn more about Pay-to-Play and our mission to help.
Please spread our message so together we can get more students back on the field.